Crash Detectives Ltd was first established in 1985, and is located near the County Town of Chelmsford, Essex within 30 miles of Central London.
Forensic collision investigation and scientific reconstruction of road accidents are carried out on the instructions of clients in both the insurance industry and legal profession.
Below is a list of work undertaken, but Crash Detectives are also happy to advise on any particular subject relating to road collisions, motor vehicles and motoring offences.
• Comprehensive Expert's report
• Evidence appraisal
• Evidence gathering
• Interviewing client
• Re-interviewing witnesses
• Seeking out potential witnesses
• Scene photographs
• Scene video recording
• In-car video recording
• Scale plan preparation
• Scientific calculations
• Inspection of crashed vehicles
• Inspection of vehicle repairs
• Tachograph chart analysis
• Surveillance
• Traffic volume / speed survey
• Advice on matters relating to driving of all types of motor vehicle
• Assistance with Criminal Cases
• Crime scene survey - photograph and video recording
• Scale plan preparation
• Route re-tracing
• Examination of vehicles involved in crime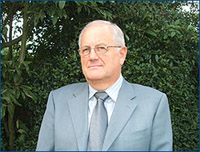 Graham Kenneth OAKLEY AIRTE, AMSOE, MIMI
Graham Oakley is the proprietor of long established collision investigation consultancy Crash Detectives Ltd, based near Chelmsford, Essex.
He has attended numerous courses run by commercial companies within the motor industry, on a variety of diverse subjects related to this specialised field of work, including qualifying as an M.O.T vehicle examiner.
He has given evidence at all levels of judicial proceedings from Magistrates Court to High Court, having been accepted as an expert in collision investigation.
He has been involved in the investigation of road collisions in many parts of the UK and in several European countries. He has investigated on behalf of the Motor Insurers Bureau numerous road collisions involving personal injury claims for compensation and detected many fraudulent applications.
Graham has received instruction in the role of single joint expert and been approved for inclusion in directories of UK Register of Expert Witnesses, Society of Expert Witnesses, Expert Witness-Expert Consultant and the Association of Personal Injury Lawyers.
He is also an Associate Member of the Institute of Road Transport Engineers, Associate Member of the Society of Operating Engineers and a Member of the Institute of the Motor Industry.