Chartered Quantity Surveyors, construction specialists and alternative dispute practitioners
C. Featherstone Associates Limited, trading as CF Associates, was incorporated in 2001 as a Quantity Surveying Practice specialising in commercial management, contentious claims and final accounts within construction and related industries.
The focus of the business is now primarily dispute avoidance and resolution within the Construction Industry and can include advice at all strategic stages of the construction process.
Our services - UK wide and internationally - cover building, civil engineering, rail / metro, water, marine, tunnelling, power generation, process engineering, oil & gas and pharmaceutical industries and include:
Contractual analysis and advice.
ADR Dispute Resolution and support services: Arbitration, Adjudication, Expert Determination, Mediation.
Project Change Control: Planning and Commercial Management.
Claim Management: Quantum, Change Control & Forensic Planning
Delay Analysis: Prolongation, Disruption & Acceleration
Expert Witness: Quantum & Forensic Delay Analysis
Colin Featherstone BSc (Hons) Dip Arb FRICS FCIOB FCIArb MAE QDR(ED)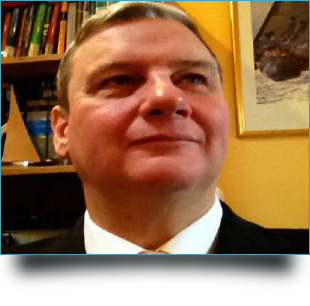 Colin graduated from Trent Polytechnic, Nottingham in 1984 with a BSc (Honours) Degree in Quantity Surveying and worked with Dowsett Engineering as a sponsored undergraduate from 1981.
He belongs to several professional bodies and he is a:
Fellow of the Royal Institution of Chartered Surveyors (RICS) (Member since 1995 and Fellow since November 2006).
Fellow of the Chartered Institute of Building (CIOB) (Member since 1995 and Fellow since March 2005).
Fellow of the Chartered Institute of Arbitrators (CIArb) (Associate 1999 and Fellow since July 2006).
Member of the Academy of Experts since 2007. (MAE).
He is an accredited Expert Witness via:
Cardiff University Bond Solon (CUBS)
The Royal Institution of Chartered Surveyors
The Academy of Experts
He gained a number of post graduate qualifications in construction and construction law over the years, including a Post Graduate Diploma in Arbitration in 2001 from The College of Estate Management in Reading, before going on to complete arbitration pupillage with the Chartered Institute of Arbitrators in 2007.
He is a Qualified Dispute Resolver, accredited via the Academy of Experts as an expert determiner (QDR(ED)) and a practicing arbitrator, party representative, assessor and adjudicator. He became an accredited Mediator in January 2019 via the London School of Mediation and an accredited arbitrator in 2021.
In addition, he is a member of the Society of Construction Law, Adjudication Society, Arbrix, Advanced Association of Cost Engineers international (AACEi), a Freeman of the City of London and a former chair of the South East Branch of the CIArb. He has also served on the Professional Interview panel of the CIOB.
CF Associates: Dispute Avoidance & Dispute Resolution
Our consultants have a wide range of both building and civil engineering expertise and a wealth of contractual knowledge on a wide variety of standard and bespoke contracts and methods of measurement. Our services include:
Representing contractors, clients, property owners, architects and engineers.
Preparation of the Final Account
Preparation of commercial and contractual claims
Early Neutral Evaluation
Extension of Time / Delay analysis
Report preparation
Liaising and negotiating between parties
Representation in formal dispute proceedings
Expert Witness – Quantum and Time
Acting as Arbitrator, Adjudicator or Expert Determiner including Home Owner and Builder Disputes
Recent Testimonies
In County Court proceedings:
August 2021: "As between the experts I found Mr Featherstone to have provided a more cogent and reliable analysis firmly anchored to the available contemporaneous evidence such as it is."
May 2021, case scheduled for TCC in Bristol which settled out of court just prior to the hearing, Colin was described as being "Stakhanovite" in regard to the effort exerted in preparing the expert quantum report.
Acting as Arbitrator:
September 2021: External Reviewer's Report following peer review of a series of 10 arbitral awards: "Sound reasoning and good presentation with clear logic in the reasons…" " ….a sound pair of hands…"
2016: "Mr Featherstone was always courteous to both parties, and behaved throughout the process with complete impartiality. His response to correspondence was always prompt and helpful. His findings were very clear and thorough, and in language that was easy for a layperson to understand and engage with."
For further information visit www.cf-associates.co.uk