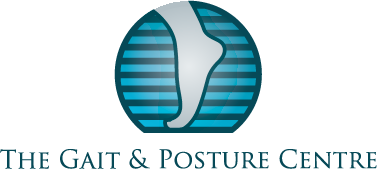 The Gait & Posture Centre LLP has a team of registered podiatrists who offer not only a full range of footcare treatments but also, more especially, podiatric assessments by biomechanical gait analysis to diagnose the cause of foot and/or lower limb musculo-skeletal problems.
The Centre, founded by Simon Costain in 1992, has always been respected for its pioneering approach to treatment for a wide range of patients from children to the elderly, diabetics and arthritic patients, to the every day keen walker who suffers from aches and pains. Simon Costain has dealt with a huge number of elite athletes in his work with the British Olympic Association, UK Athletics and other professional and amateur sporting bodies, dancers and service personnel.
Patients are often referred by their surgeon or physician, GP, physiotherapist/osteopath or other healthcare professional but can self refer having heard about the Centre from friends or colleagues.
The Centre will help anyone who has problems with their feet, legs or low back: just telephone 020 7636 4465 or email clinic@gaitandposture.com for further guidance.

The Centre has state of the art diagnostic equipment including large plasma split screen digital video analysis systems with multi-camera filming, in-shoe and mat computer pressure analysis. Padding and taping techniques are used to determine the effects of potential orthotic treatment on patient's feet, legs and low back regions. In house X-ray facilities are also available.
The initial consultation is designed to help diagnose the cause of the problems and offer a treatment plan. Typically this will involve footwear advice, some exercises and maybe some form of orthotic which can be tailor-made or an adjusted off-the-shelf device which fits into shoes to compensate for the biomechanical inefficiency that has been detected. Casts of a patient's feet may be taken and custom made orthoses prescribed for fitting at a subsequent visit after around 2 – 3 weeks.
It may be the case that if you suffer with painful feet, knees, hips and low back region, there is a mechanical component that the podiatrists at the Centre will be able to diagnose and this may form an important part of any future treatment plan.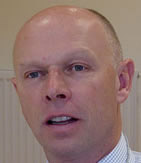 Simon Costain is the owner and main practitioner of The Gait and Posture Centre LLP.
Simon has held a Consultant Podiatry post in the NHS and has been in Harley Street since 1985. He holds:
A FCPod(s), B.Sc.,M.Ch.S. This is a full Fellowship in podiatric surgery. He practiced as a podiatric surgeon for 12 years but concentrates now on avoiding podiatric surgery in dealing with specific foot problems.
A B.Sc. This is an internationally recognised qualification of a podiatrist who has completed a degree in podiatry.
Registration with the Society of Chiropodists and Podiatrists and the Health Professions Council
A Further Education Teachers Certificate
Registration with the Legal Services Commission as an expert witness in Podiatry for medico-legal work. Anyone requiring this service should contact the centre.
Simon Costain has 30 years of experience as a Podiatrist and was one of the founding fathers of podiatric sports medicine in the UK. He has held several positions as a podiatrist within the NHS before moving into private practice.
Simon was the Podiatrist to the Great Britain Team at the Barcelona Olympics in 1992 and co-authored the CD-ROM published by Primal Pictures: 'Sports Injuries of the Foot & Ankle'.
He lectures regularly at the London Hospital Medical Schools' Diploma in Sports Medicine, Dance UK's Healthier Dancer conferences, British Association of Sports Medicine Conferences for doctors and physiotherapists, and lectures nationally and internationally to podiatrists, osteopaths and other allied professions.
Simon has also been a consultant to the Royal Marines at (CTCRM) the Commando Training Centre in Lympstone, Devon and was one of the originators of cad cam technology in podiatry, having won a SMART award from the Department of Trade and Industry to develop cad cam technology for orthotic manufacture.
Simon has a Bond Solon qualification in medico/legal report writing.Simon maintains a keen interest in helping sportsmen and women recover from injury and to return to their sports and understands the physical stress that the body can suffer and in particular, ways of mitigating the enormous strain on the feet and legs.