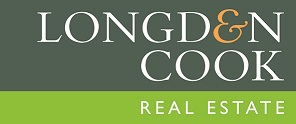 Expert Witness Valuation Reports
Longden & Cook have an established reputation for providing expert witness valuation reports for litigation or quasi-litigation purposes including commercial, domestic, family and professional negligence disputes, rent reviews and lease renewals. Such reports are prepared in accordance with RICS guidance and FPR 25/CPR 35 by surveyors experienced and trained in the production of such reports. Gareth Kreike MRICS is a member of the RICS Expert Witness Registration Scheme and has an Edexcel Level 7 Professional Award in Expert Witness Evidence. He has recently been commended by HH Judge Hodge QC (in the High Court) whilst giving concurrent evidence with another valuer. He said "….my assessment was that [Mr Kreike's] approach was more carefully considered and thorough, and more analytical, than that of the defendant's valuer..."
Similar reports are prepared for Probate and Inheritance Tax purposes and we will negotiate with the District Valuer to ensure the best outcome for the client.
Our Services
• Valuation Services
• Landlord & Tenant
• Property Management
• Land and Building Surveys
Longden & Cook offers detailed property advice by experienced Chartered Surveyors that is both professional and tailor made to each client's requirements.
Every client is treated as an individual and our team of senior RICS members are well equipped to look after our client's interests at every stage.
We cover Greater Manchester, Cheshire and Lancashire.