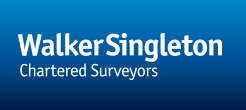 Established in 1889, Walker Singleton is an Independent firm of Chartered Surveyors and Commercial Property Consultants with offices in Leeds, Manchester, Halifax, Huddersfield, Bradford and includes Charnock Bates residential country and period property estate agents.
The firm has 12 RICS Registered Valuers and has a regional and national reputation in respect of certain specialisms including Fixed Charge Property Receiverships, Asset Management, Dispute Resolution and Expert Witness work.
We can act as expert witnesses in cases involving the following areas of expertise:
• Landlord and tenant disputes
• Rent reviews and lease renewals
• Valuation disputes
• Compulsory purchase and compensation
• Valuations for matrimonial disputes
• Professional negligence
We can undertake instructions on behalf of either claimant or defendant.