Dr Richard P Taylor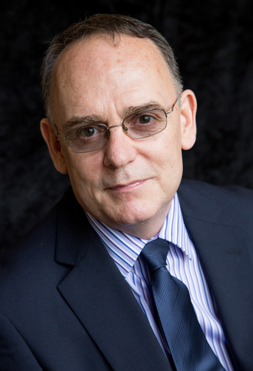 Dr Richard Taylor is an expert valuer of diamonds, gemstones, jewellery, watches, silver and antiques for probate, insurance, sale, security, disposal, distribution, divorce and division of assets.
As an expert gemmologist, he is experienced in gem testing and valuation of both polished and rough gem material. He can undertake:
• Audit and stocktaking services
• Loss and insurance claim, investigation and validation
• Damage and condition assessment reports
• Diamond, gemstone and jewellery testing and analysis
• Diamond grading, valuations and damage reports
• Business stock valuations
Dr Taylor has more than 30 years' experience in preparing reports for use in civil, criminal and matrimonial disputes. He can act as an expert witness in insurance litigation cases and disputes pertaining to the retail and manufacturing of jewellery and gems.
Additionally, he has experience working internationally including in Africa, USA, Europe, South America, the Middle East and Asia.
Dr Taylor is frequently instructed by the police, revenue and customs and other government departments His clients include major international companies, major insurers and private individuals.
He has a wide ranging experience including working in senior managerial positions in many diverse areas of the jewellery, gemstone and diamond industries. This, coupled with his impeccable qualifications, makes him a leading jewellery and gemstone expert.
Dr Taylor is a jewellery manufacturing expert and can provide analysis of jewellery systems and quantum assessment. He has wide experience of stock control and permanent inventory systems within the gem and jewellery industry. He is also experienced in trading standards issues.
Memberships
Member of the Mineralogical Association of GB
Member of the Geological Society of America
Fellow of the Geological Society of GB
Member of the Scottish Gemmological Association
Member of The Academy of Experts
Member of the Institute of Expert Witnesses
Member of the Society of Expert Witnesses
Qualifications
PhD Mineral Physics 2013
FHEA Fellow of the Higher Education Academy 2012
BSc (Hons) 1st class Gemmology and Applied Mineralogy (2009)
DGA Diamond Grading Diploma (1990)
FIRV Fellow of the Institute of Registered Valuers (1988)
FGA Fellow of the Gemmological Association (1980)
FNAJ Fellow of the National Association of Jewellers (1978)
CV
Click here to download Richard Taylor's CV in a pdf format.