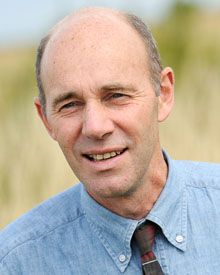 Expert Witness for Planning Inquiries and Commercial Disputes in both Civil and Criminal Proceedings
Principal consultant, Simon Stephens, has extensive Expert Witness experience including Planning Inquiries and civil litigation relating to Tree Preservation Orders, subsidence, personal injury and valuation.
His academic, practical and commercial experience, together with his ability to analyse complex issues and communicate them effectively, make him a formidable witness.
Past commercial experience in arboriculture, forestry, landscaping and grounds maintenance provides instructions relating to contractual disputes – often as a Single Joint Expert. He regularly works for the Police and Trading Standards and undertakes Due Diligence for company sales, mergers and acquisitions.
In addition to technical qualifications, Simon has trained in Courtroom Skills, Cross Examination and Law and Procedure through Cardiff University Law School.
Simon has recieved the following comments from recent instructing lawyers
"... a very fair and well put together report." Ross Burkitt, Solicitor, Birketts LLP, relating to a Joint Expert Report relating to a contractual dispute.
"...a thorough and detailed investigation, followed by a well considered, clear report." Tim Ryan, Partner, Irvings Solicitors, relating to a report on an insurance dispute regarding damage to a tree.
"... a thorough report, followed by a court presentation which our clients, and barrister, were pleased with." Hugh Calloway, Partner Litigation Department, Glanvilles Solicitors.
"...a considered and strongly argued report that left the Defendant with no option but to omit the issue in question from the proceedings." Gavin Hoccom, Thomas Simon Solicitors.