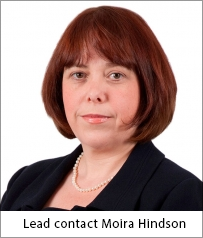 Forensic Accounting
Our forensic accounting specialists are qualified chartered accountants, and are highly experienced in providing expert witness and financial investigation services. Cases undertaken range from small commercial disputes to international multidisciplinary matters, and include the following:
Quantification of damages, including loss of profits, in business interruption claims, breach of contract, negligence and personal injury
Valuation of business/shares in shareholder, partnership and matrimonial disputes
Sale of business disputes, including deferred consideration, completion accounts and warranty claims
Auditor and accountant professional negligence
Business fraud and financial crime
Consequential loss claims arising from the mis-selling of interest rate hedging products and
Regulatory compliance.
We also have a team of Compulsory Purchase Orders specialists, who advise on all the issues relating to CPO compensation claims.
The forensic accounting team at Moore Kingston Smith has been in existence since the 1980s, and so is able to draw on decades of dealing with a wide variety of cases. This enables our experts to provide practical, commercially minded advice to assist parties in resolving disputes at an early stage where appropriate, but also means they have the experience to see cases through to Court where settlement is not achieved. Where we are instructed to carry out investigations into suspected financial irregularities or improprieties, we are aware of the sensitive nature of these inquiries for the organisations instructing us, and we conduct our work with this in mind.
In addition to being qualified chartered accountants, all of our experts are full members of the Academy of Experts and the Expert Witness Institute, and so have been accredited by clients who have instructed them. As part of Moore Kingston Smith, a Top 20 firm of chartered accountants, the team is able to draw on specialist expertise and resources from other departments within the firm. In addition this provides access to fellow member firms of Moore Global, one of the world's major accounting and consulting networks. As well as undertaking UK cases, we have been instructed on cases with an international dimension, including the following jurisdictions: France, Cyprus, Italy, Canada, Monaco, Ireland, Serbia, Macedonia, India and Bangladesh.
We are always happy to be involved in cases at an early stage and offer a free one hour consultation to discuss the merits of cases which may need forensic accounting input.