Mrs Lucy Best BSc SROrtho MBAPO MISPO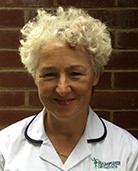 Consultant Orthotist & Clinical Specialist
Mrs Lucy Best is an experienced orthotist specialising in biomechanics and gait analysis. She is registered with the UK Health & Care Professions' Council (HCPC), a full member of the British Association of Prosthetists and Orthotists (BAPO) and a full member of the International Society of Prosthetics and Orthotics (ISPO).
Mrs Best acts as an expert witness, including the preparation of expert reports and appearing in court, in cases involving her particular areas of expertise, including:
Orthotic devices (braces and splints) of all types for lower limb, upper limb, spinal, cranial, including orthopaedic footwear, footwear adaptations, orthotic insoles, functional electrical stimulation and lycra garments
Conditions that may require orthotic treatment include cerebral palsy, brain injury, stroke, spina bifida, scoliosis, drop foot, traumatic injuries, fractures, dislocations, soft tissue injuries, birth defects, leg length discrepancies, arthritis and diabetes
Mrs Best can take instructions on behalf of either claimant or defendant or as a Single Joint Expert.