Mr Roger Emmott CEng BSc(Hons) MSc/MBA MA FCMI FIC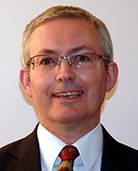 Management Consultant & Chartered Engineer
Mr Roger Emmott has over 30 years experience in the steel and ferrous sector and has built up expertise in steel and iron ore expert witness work, relating to pricing, contractual matters and valuations through a number of assignments over the last 6 years.
Mr Emmott has written many expert and rebuttal reports for claimants and respondents related to complex steel and iron ore related disputes. He has attended arbitration hearings and been cross examined at Tribunals in London and Hong Kong and has also been cross examined at a Public Enquiry.
In this work Mr Emmott has been instructed by leading law firms representing private and public sectors and is experienced at providing robust and rigorous well evidenced independent opinions.
Exact details of these assignments are confidential but include steel pricing, iron ore valuations and technical assessments within the steel and iron ore sectors. Mr Emmott also has experience of planning and non domestic business rating matters.
His particular areas of expertise include:
Steelmaking processes: EAF, BOF
Raw materials: iron ore, scrap, pig iron, DRI, HBI
Products - Long: bloom, billet, rebar, bar, sections - Flat: slab, hot rolled coil HRC, cold rolled coil CRC, galvanised, organic-coated, tinplate, plate - Pipe & Tube: welded, seamless
Sectors: automotive, construction, engineering, linepipe, appliance, energy, oil, gas
Mining: resources & reserves statements, 43-101, JORC
Other specialisations include: HSLA, AHSS, UHSS, X-grade steels, API-5L, prices, pricing, global, insurance, China, commodity, value-added, renewables, recycling, contract, delivery, chemical, analysis, specification, physical, property, standard, trader, port, FOB, CFR, Incoterm, CO2 emissions, new technologies, MIDREX, COREX and hydrogen steelmaking
Mr Emmott is part of the Steel Expert Witness network - visit Steel Expert Witness. He is also a member of the MetalExpertWitness
network.