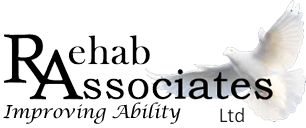 Rehab Associates Ltd is a therapist led and therapist run independent provider of Rehabilitation and Expert Witness services.
We provide best Expert Witness services in Personal Injury & Medical Negligence cases in the following areas:
• Brain Injury
• Spinal Injury
• Catastrophic physical Injury
• Personal injury following Medical Negligence
We receive instructions from Claimant's and Defendant's lawyers as well as joint instructions for the following reports:
Care & rehabilitation Report (including quantum)
Occupational Therapy Report (including aids/equipment needs, accommodation needs & work-related needs)
Neuropsychology Report
Physiotherapy Report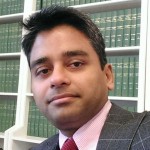 Mr. Apurba Chakraborty, MSc, PGDip (Rehab), BOT, OTR(USA), HCPCReg(UK)
Occupational Therapy & Care Consultant/ Director
Mr Apurba Chakraborty is a lead clinician in the area of brain/spinal and neurological rehabilitation in the NHS. He regularly assists the courts as an expert witness in cases of catastrophic personal injury and medical negligence for care, occupational therapy and rehabilitation. Apurba is an APIL 1st tier Expert Witness. In addition to the High Courts in the UK, Apurba has been appointed as an expert for courts in Ireland, USA and Australia. He has experience of assessing personal injury claimants throughout the UK and abroad (Europe and India). He is frequently invited by multi-national law firms to contribute to CPD on matters related to rehabilitation.
Ms Ashleigh Knowles, MSc, PGDip (Neuro) MCSP, SRP
Consultant Physiotherapist in Neurological Rehabilitation
Ashleigh is a Lead Clinician in neuro-rehabilitation in the NHS and independent sector with expertise in Brain and spinal injuries.
Ashleigh is responsible for leading and providing highly specialist assessment, treatment and management of clients with diverse complex neuro-disability in the community. She offers a region-wide, and beyond, Functional Electrical Stimulation (FES) service. Ashleigh provides clinical leadership for an inter-disciplinary team that includes clinical management of Allied Health Professionals (AHPs) and specialist nurses.
Ashleigh chairs the NHS Greater Manchester Community Neuro-rehabilitation Network. She is an AHP Member of the NHS Neurological Conditions Steering Group Greater Manchester, Lancashire and South Cumbria Strategic Clinical Networks & Senate. She is the AHP representative on the NHS Major Trauma subgroup. She is an active member of the NHS Clinical Leaders Network.
Ms Sarah Bradbury, BSc, MCSP
Physiotherapy Consultant in Amputee Rehabilitation
Sarah a lead clinician in the NHS and runs the regional amputee physiotherapy NHS service in Manchester. She leads rehabilitation of the most complex as well as highly active amputees using range of prostheses, including the most advanced prosthesis. Sarah has worked in the NHS and the independent sector and provides Physiotherapy expert reports for amputee and complex musculoskeletal injuries.
Sarah has extensive experience in service development and leading teams in a large regional amputee rehabilitation centre offering services to the wider Greater Manchester region.
Working closely with Prosthetists and Orthotists using the most advanced Prosthetic limbs and gait analysis skills.
Dr Richard Clarke, PhD
Consultant Neuropsychologist
Richard is an expert in the area of neuropsychology and Brain injury rehabilitation. He has several years' experience as a consultant neuro-psychologist in the NHS and in the independent sector for people with brain injury as well as undertakes assessment for personal injury cases, occupational health and vocational rehabilitation. He now provides assessment and treatment as an independent practitioner and travels across the country. He is instructed by Defendant and Claimant's Solicitors for brain injury and other psychological injury cases.
Richard has decades of experience of working in an MDT and close network with Occupational Therapists, Speech and Language Therapists and other Allied and medical clinicians.
Richard has experience in supervision and training of neuropsychologists and leading teams.
Dr Bhaskar Basu, MBBS, DipOrtho, MRCS, FRCP
Consultant in Rehabilitation Medicine
Bhaskar is a Consultant Physician in Rehabilitation Medicine and Clinical Lead for Acute Trauma Rehabilitation Consultant in Amputee Rehabilitation; University Hospital of South Manchester NHS Foundation Trust (UHSM). He is a Consultant in Neurorehabilitation – Trafford General Hospital INRU (Central Manchester Foundation Trust). He is an executive committee member of BSRM (British Society of Rehabilitation Medicine), Member of BSRM Major Trauma Core Group, Member of SIGAM BSRM (Special Interest Group- Amputee medicine), Member of the National Clinical Guideline Development Group (GDG) for Trauma Service Delivery (NCGC | National Institute for Health and Care Excellence NICE | Royal College of Physicians) 2014-2015, Published in Feb 2016.
Dr Melanie Stephens, PhD, RGN, BSc, MA, PGCE
Nursing and Care expert
Melanie is a Senior Lecturer in Adult Nursing and Lead for Interprofessional Education, the School of Nursing, Midwifery, Social Work and Social Sciences. She is a Full Member of Centre for Advances in Interprofessional Education (United Kingdom, September 2015). She is an External Examiner for Burns and Plastics Modules at the Manchester Metropolitan University.
Melanie has vast clinical and care experience of patients with various medical and surgical conditions, including Burns and Plastic, Oncology, Surgical and medical condition. She is widely accepted as an expert in tissue viability. Melanie prepares Nursing liability reports as well as Care reports dealing with complex nursing issues.
Ms Catherine Davies, BSc (Speech and Language Therapy)
Speech and Language Therapy consultant
Catherine is a Brain injury communication specialist. She is a senior clinician in the NHS assessing and treating communication and dysphagia for people with neurological conditions, particularly, with Brain injury. She is fully trained in SMART assessment for patients in low awareness states following severe Brian/spinal injury. Catherine advises and trains clients, families and carers in the use of aids and assistive-technology for communications. She has extensive experience of working in the multi-disciplinary team to achieve the best outcome for her clients with communication impairments. Her work with family and carers is particularly recognised by her colleagues as well as the service users.
Catherine has a pleasing demeanour and develops rapport easily.
Mrs Carol Bartley, MSc, PGCert, DipCOT, HCPC Reg
Occupational and Care consultant and Case Manager
Carol became a registered occupational therapist in 1984 after having completed her training at the Liverpool College of Occupational Therapy. Since then she has gained extensive experience in a variety of areas. She has been involved in assessment and rehabilitation of individuals with physical and cognitive impairments in community based settings as well as hospitals. She has experience of assessing and recommending care and case management for individuals with complex disability such as neurological injury and other physical (orthopaedic) and cognitive disability to meet their needs. In 2013 Carol completed a Master of Science at the University of Nottingham in Applied ergonomics and a Pg Cert in Ergonomics application in the workplace.
She has advised people on matters related to return to work and made recommendations for further input for return to work and vocational rehabilitation.
Carol is a lecturer in occupational therapy at the University of Salford in Manchester and regularly presents at conferences both nationally and internationally and has recently won a European Scientific award for her work in developing clinical seating guidelines for the public and all health care professionals. Carol has completed research on the evaluation of static seating and pressure redistribution. This work has recently been published in the Journal of Tissue Viability. Carol has recently written the clinical seating guidelines for the Tissue Viability Society.
Mrs Rachel Stott BSc (OT), HCPC Reg.
Specialist Occupational Therapist & Care expert
Rachel is a specialist Occupational therapist. She provides clinical services in a regional neurorehabilitation unit. Her main areas of specialisation are Brain injury rehabilitation and adult physical rehabilitation. She has completed her training rotations in various areas of general and neurological rehabilitation. She has experience of physical and cognitive rehabilitation approaches. Rachel is a team leader level therapist with supervisory responsibility for other professionals. She has experience of treating patients with impairments and disability from complex medical and surgical as well as orthopaedic conditions, including post joint replacement surgery. Rachel's training and experience as an Occupational Therapist enables her to assess the care and rehabilitation need of individuals with physical, cognitive, sensory (visual/hearing) and psychological impairment and disability.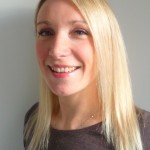 Mrs Samantha Alfatti, BSc (OT), HCPC Reg.
Specialist Occupational Therapy and Care expert
Samantha has extensive experience and specialisation in the area of Neurological and Physical rehabilitation. She has worked as senior clinician in several areas in the UK. She has particular experience in Cognitive rehabilitation and upper limb functional limitations. She has skills and experience in impairment and disability related outcome measures, setting goals and rehabilitation programs to achieve greater outcomes in daily and lifestyle activities. She has facilitated return to work for clients with neurological conditions. She is very adaptable, has a problem-solving approach and is well regarded amongst fellow professionals. Samantha prepares Care and OT reports in wide range of conditions, including, neurological, medical and surgical cases as well as loss of service reports on fata cases.
Ms Natanya Hedges, BSc (OT), HCPC Reg.
Specialist Occupational Therapist and Care expert
Natanya is a senior Occupational Therapist with experience in rehabilitation of patients with complex disability, including amputation and complex injuries. She has 'hands on' experience of rehabilitation of patients with physical, cognitive and psychological impairments and disability.
She also has experience in rehabilitation and care assessment of patients with orthopaedic, medical and surgical condition and complications, including amputees. She has worked in the NHS as a senior clinician. Natanya prepares Care and OT report in various medical and surgical and complex injury cases.
Dr Anirban Banerjee PhD, MSc, BSc (Physiotherapy), MCSP
Musculo-skeletal Physiotherapy Consultant
Anirban is an MSK Physiotherapy consultant with experience as a clinical specialist and team lead within the UK and he is also a lecturer in Physiotherapy at Keele University, UK. He has extensive experience across various health settings including, UK, New Zealand, Singapore and India.
Anirban has published extensively in physiotherapy literature and collaborated with various academicians and clinicians around the world.
Anirban regularly undertakes Physiotherapy Breach of Duty as well as Condition and Prognosis report on Clinical Negligence and provides physiotherapy expert report on personal injury cases.
Mr Andrew Stables, BSc (Physiotherapy), MCSP, SRP
Andrew has about 20 years of post-qualification experience as a Physiotherapist. He is the Physiotherapy team lead at an Intermediate Neurorehabilitation Unit (INRU) which takes referrals from Greater Manchester region for complex neurological cases requiring intensive Physiotherapy and rehabilitation. His clinical caseload covers a wide range of neurological conditions with complex presentations and including musculosketal complications. Andrew has experience of treating orthopaedic conditions and trauma cases including head and spinal injuries and bodily injuries. Andrew has experience of management of spasticity and postural management including complex positioning and wheelchair seating in patients with stroke and other brain and spinal injuries.
Andrew supervises other Physiotherapists and leads the MDT with regards to physical disability and makes recommendations to achieve most effective outcomes from rehabilitation.