Mr Trevor D Prior DipPodMed BSc(Hons) FPodS FPodMed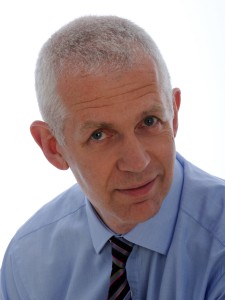 Consultant Podiatric Surgeon
Mr Trevor Prior has been practising as a podiatrist for over 30 years. Since qualifying, he has worked in north east London and Essex. He has lectured extensively and been involved in many initiatives both locally and nationally.
He has worked extensively with elite and professional sports men and women in a wide range of disciplines, including football, rugby, cricket, athletics, hockey, badminton and was a Podiatry team leader at the 2012 London Olympics working in the athlete medical centre.
Mr Prior undertakes expert witness instructions, including the preparation of medico legal reports and appearing in court, in personal injury and medical negligence cases involving his specialist areas of expertise, including:
• Podiatry
• Podiatric surgery
• Biomechanics and gait analysis
• Orthoses
• The diabetic foot
• Foot and ankle pathology
Mr Prior can take instructions on behalf of either claimant or defendant or as a Single Joint Expert.
Clients can be seen at the following two Practices:
The Harley Street Medical Centre, 79 Wimpole Street, London W1G 9RY
24 Martin Lane, London EC4R 0DR