Dr David Mangion
MRCS LRCP MRCP MD FRACP FRCP FACP MMedSci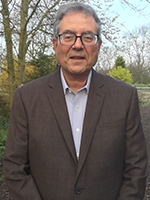 Consultant Physician
Dr. David Mangion is currently active in clinical work. He works as a Stroke Physician, responsible for the clinical care of people with known or suspected cerebrovascular disease, including both inpatient and outpatient care. He has had long and extensive experience in Geriatric Medicine and General(Internal) Medicine and continues to practice in these fields.
His areas of expertise are in the fields of Stroke Medicine, Geriatric Medicine, and General (Internal) Medicine.
Dr Mangion is committed to ongoing professional development in his fields of expertise.
Click here to view his full CV.