Dr Nigel Colbert DClinPsy MPhil MSc BSc(Hons) DipHE QiCN CPsychol CSci AFBPsS HCPCreg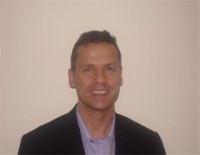 Consultant Clinical Paediatric Neuropsychologist
Dr Nigel Colbert has, in addition to his Doctorate in Clinical Psychology, a Masters in Paediatric Neuropsychology, and has achieved the Qualification in Clinical Neuropsychology, satisfying the criteria to appear in the Specialist Register Of Clinical Neuropsychologists.
Dr Colbert has over ten years experience in post-accident assessment and rehabilitation of complex, emotional, behavioural, social and cognitive challenges following brain injury, both acquired and developmental. His current work is exclusively in the medical-legal domain both pre and post settlement. He is experienced in working alongside clinical and legal teams to achieve the best outcome for his clients.
He has trained in Cognitive Behaviour Therapy (CBT) and Eye Movement Desensitization and Reprocessing (EMDR). Both these approaches are advocated in NICE guidelines for post-traumatic stress disorder (PTSD). In addition, he utilises psychophysiological approaches and 'third wave' CBT approaches to therapy.
Dr Colbert can undertake expert witness instructions, including the preparation of medico legal reports and appearing in court, in cases relating to all of these areas. Having recently completed the Bond Solon training, Cardiff University accreditation and the BPS expert witness training, he is now available to undertake expert witness work alongside his rehabilitation practice.
In his spare time Dr Colbert is a martial arts instructor who has trained all over the world including Moscow and Tokyo. He is a private pilot and presents on the psychology of optimal performance in stressful situations to fellow pilots.
Click here to view his full CV.