Mr Ellis Downes FRCOG CUBS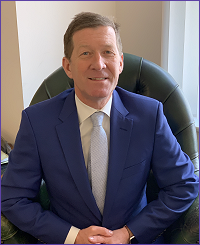 Consultant Obstetrician & Gynaecologist
Mr Ellis Downes is both a Private Obstetrician and a Private Gynaecologist with a keen interest in endoscopic surgery (key hole) and urogynaecology (bladder problems). He sees many women with heavy and/or irregular periods, endometriosis, pelvic pain, fibroids, menopausal symptoms and urinary incontinence.
Mr Downes undertakes expert witness instructions, including the preparation of medico legal reports and appearing in court, in personal injury and medical negligence cases relating to his specialist areas of expertise. These include:
• General obstetrics
• Gynaecology
• Endoscopic surgery
• Laparoscopic surgery
• Bowel injury
• Stillbirth
• Miscarriage
• Tertiary care
He has received specialist medico legal instructions following complications of laparoscopy surgery, benign gynaecology, endometrial ablation (uterine perforation and bowel injury), as well as general gynaecology, obstetrics, family planning and GP claims.
Mr Downes has undergone GMC revalidation and has attended update training courses on medical negligence organised by Specialist Info and Bond Solon. He is a Fellow of the Faculty of Expert Witnesses (FEW). He also holds the Bond Salon Certificate in Civil Procedure for Expert Witnesses (2018) and the Cardiff University Bond Solon (CUBS) Certificate in Civil Expert Witness Work (2021). He is a recognised tier 1 expert of the Association of Personal Injury Lawyers (APIL).
Mr Downes can take instructions on behalf of either claimant or defendant or as a Single Joint Expert.
Click here to view his full CV.