Mr Jason Hodgkiss CSci CEnv MFOH(S) CCP BIOH MIEnvSc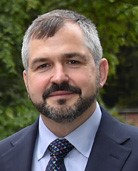 Asbestos Expert
Mr Jason Hodgkiss is managing director of On Advice Ltd and offers expert advice in all aspects of asbestos in the field of occupational hygiene, including historic exposure assessment, rent arbitrations or litigations resulting from irreversible damage to belongings and/or property.
His specialist areas of expertise include:
• Asbestos Surveying
• Asbestos Exposure
• Spread of Asbestos Contamination
• Results of Asbestos Monitoring and Surveying
• Remediation of Asbestos in Soils
• UKAS accredited Asbestos Testing
• Breach of Asbestos Regulations and Guidance
The above list is not exhaustive and in conjunction with being fully conversant with Civil Procedures Rules Part 35 and the Civil Justice Council's Expert Protocol, Mr Hodgkiss is able to act as an expert witness on behalf of claimants and defendants or as a Single Joint Expert.
He has been instructed in cases of negligent breaches of regulations, RIDDOR reportable incidents, rent and rates arbitration, negligence in asbestos surveys leading to third party damages, and assessment of contractual terms.
Within his 17 years experience acting as an asbestos expert Mr Hodgkiss has written 15 Expert Reports and given oral evidence three times. The largest scale was a £4.5M damages claim.