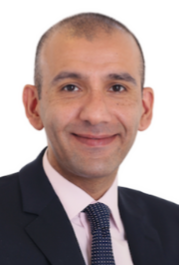 Mr Zaid Sadiq – Consultant Oral and Maxillofacial/Head and Neck Surgeon - Click here for full CV
MEDICAL CONSULTATIONS AVAILABLE VIA VIDEOCONFERENCE OR IN PERSON IN LONDON
Mr Zaid Sadiq is a Consultant Oral and Maxillofacial/Head and Neck Surgeon at the Queen Victoria Hospital prior to which he worked for many years at other leading hospitals including University College London Hospital and Great Ormond Street.
He accepts both adult and paediatric medico legal instructions for either claimant or defendant including:
Cancer including all surgery to head and neck:

Delay to diagnosis
Misdiagnosis
Treatment
Skin Cancer

Surgical reconstruction
Trauma surgery to head and neck
Dental Conditions
Facial Fractures
Facial Pain
Cosmetic surgery/deformity to face/neck
Jaw Joints
He accepts instructions from both claimant and defendant for both clinical negligence and personal injury cases. Medical consultations within 7 working days of instruction and a full report within 3 weeks.