Mr Luke Meleagros BSc MBBS MD FRCS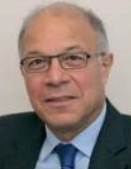 Consultant Surgeon
Medical Negligence in General Surgery Personal Injury
Mr Luke Meleagros is a consultant surgeon at North Middlesex University Hospital, where he specialises in gastrointestinal and general surgery.
He has extensive experience as a medico-legal expert, completing on average 6-10 expert reports per month, the majority in medical negligence cases and a smaller number of personal injury cases.
Mr Meleagros is instructed mainly by solicitors on behalf of NHS Trusts and the NHS Resolution, but he also acts on behalf of claimants in medical negligence cases.
His expert reports cover a wide range of cases of alleged negligence, in particular those involving abdominal and colorectal surgery. He has reported extensively on cases involving abdominal laparoscopy surgery and hernia surgery.
In the past 8 years he has appeared in court 8 times and given evidence as expert witness in eight cases of medical negligence.