Dr Stuart Porter BSc(Hons) PhD MLACP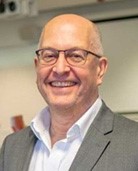 Lecturer in Physiotherapy & Textbook Author
Dr Stuart Porter has been a Lecturer at the University of Salford, Manchester since 1997. He also lectures at Corpus Christi Cambridge where he is Medical Director for the Medical Summer Programme. He holds a PhD in exercise behaviour in rheumatology.
Dr Porter acts as an expert witness, including the preparation of medico legal reports, in cases relating to his specialist areas of expertise. These include patient assessment and management, ethics and professional practice, rheumatology, orthopaedics and soft tissue injury management. He has completed Bond Solon Training's Excellence in Report Writing course.
Dr Porter has written ten textbooks translated into eleven languages, including an international reference textbook on patient assessment and management and more recently a text book on soft tissue injuries and their management. He has lectured internationally on patient assessment and management and is a publishing consultant for Elsevier publishers, Oxford.
Dr Porter has enhanced DBS clearance, is HCPC registered and can supply a redacted sample of a medicolegal report if required.