Miss Bernadette Barker
BA(Hons) DipArch RIBA MSc(ConstrLawArb) DipICArb FCIArb CArb MIFireE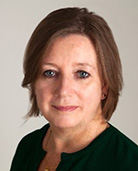 Architect & Fire Risk Assessor
Miss Bernadette Barker is an architect with 35 years' experience on a range of building types and sizes and in various capacities. She completed her MSc in Construction Law and Arbitration at King's College London and also holds a Diploma in International Commercial Arbitration. She is an arbitrator and adjudicator.
Miss Barker is a Member of the Institution of Fire Engineers and holds a Professional Diploma in Fire Risk Assessment (Life Safety).
She can act as an expert witness, including the preparation of expert reports and appearing in court, in cases relating to her specialist areas of expertise, including:
• Construction (Design and Management) Regulations
• Fire precautions in buildings
• Fire safety legislation and regulations
• Means of escape from fire
• Management of fire safety
• Fire risk assessment
• Regulatory Reform (Fire Safety) Order
• Construction site audits
• Contract administration
• Design coordination
• Building contracts and subcontracts
• EWS1 forms
• External wall fire reviews
• External wall surveys
• Cladding
• MHCLG guidance
• External wall defects
• Fire management plans
Miss Barker can take instructions on behalf of either claimant or defendant or as a Single Joint Expert.
Click here to view her full CV.