Dr Anke Hensiek Dr med PhD FRCP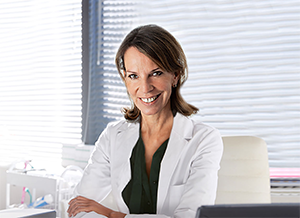 Consultant Neurologist
Dr Anke Hensiek is an experienced Consultant Neurologist at Addenbrookes Hospital, Cambridge.
Dr Hensiek has extensive experience in all aspects of neurology, including headache, pain, head injury, epilepsy, Parkinson's Disease, neuropathy, muscle disorders, memory problems, movement disorders and Multiple Sclerosis.
She conducts specialist clinics in motor neuron disease and hereditary neurological conditions including ataxia, spastic paraparesis and neurofibromatosis. She has a strong academic background with ongoing clinical research involvement.
Dr Hensiek has personal injury and medical negligence experience since 2009 and currently receives an average of 60 instructions per year, which comprise of roughly 80% claimant, 10% joint reports and 10% defendant reports. Dr Hensiek also prepares reports for the General Medical Council.
Attendance at court as required. Draft reports are available on request.
Click here to view her full CV.