Mr Jason Hill
CEng, CMEngNZ, FIFireE, MFireInv, C.Build E MCABE, LETAPAEWE, MSc, BSc (Hons)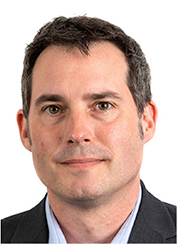 Fire Safety Consultant
A highly qualified Chartered Fire Safety Engineer, he has over 25 years' experience within the fire safety/fire engineering industry, 10 of which within highly regulated industries, such as Power & Utilities (Nuclear), Industrial & Manufacturing and Buildings sectors.
Jason is an active member of many fire professional communities, he Chaired the Nuclear Industry Fire Safety Coordination Committee (2017 – 2019), he is the Chair of the Institution of Fire Engineers (IFE) Special Interest Group for Industrial Fire and Risk, a Senior Examiner for the IFE, and IFE Charter applicant peer reviewer and a BSI Committee member for 7974-6. He has a detailed understanding for human behaviour during fire, his work supported the new development of 7974 Part 6:2019, application of fire safety engineering principles to the design of buildings and is a BSI technical steering group member for review of Approved Document B of the Building Regulations relating to means of escape for disabled people. In addition, Jason is BSI committee member for development of PAS9980 Fire risk appraisal and assessment of external wall construction and cladding of existing blocks of flats – Code of practice.
In previous roles Jason was responsible for leading fire research, analysis and event or loss investigation activities related to fire, building and fire or life-safety related matters, regulatory and/or legal support services. He applies safety case analysis, fire engineering and material science understanding to conduct external wall analysis for buildings of all sizes. He has vast experience of passive fire and active solutions.
He established Fire Investigation Risk Evaluation Consultancy Ltd in 2014 to provide a specific, bespoke, and high-quality services providing fire investigation and risk evaluation worldwide.
Click here to view his CV.
Click here to view the Expert Witness Information Sheet (PDF).