Mr John Welch
BSc(Hons) MCSFS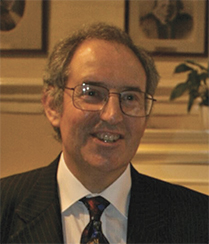 Forensic Document Examiner
Mr John Welch has 38 years' experience as a documents specialist in the Forensic Science Laboratory attached to New Scotland Yard. He is an expert in the examination of disputed handwriting, signatures and documents generally, including criminal and civil casework, and has given evidence in person on over 200 occasions in the UK and abroad.
Each and every case is important to him. Examinations in the case of Jeffrey Archer and in the inquest into the death of Diana, Princess of Wales, were particularly memorable. Recent cases have involved identifying signatures on a mortgage deed as forgeries and detecting counterfeit receipts giving access to goods valued at $30 million.
Mr Welch has been instructed by solicitors, banks, building societies, insurance investigators and private individuals in addition to his work for the police. He is a Specialist Assessor for the Council for the Registration of Forensic Practitioners.
Click here to view his CV.