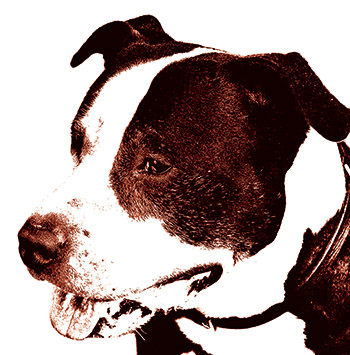 Last year, amendments to the Dangerous Dogs Act were introduced under the Antisocial Behaviour, Crime and Policing Act. Recently, sentencing under those amendments came into force. The new laws extend both the scope of the Act and where offences can be committed.
According to pet information exchange Pets4Homes: "The original law effectively bans ownership of four breeds of dog within the UK - the Fila Brasileiro, the Dogo Argentino, the Japanese Tosa and the Pit Bull Terrier.
"However, it also covers the process in law to govern what happens to any dog of any breed that is considered to pose a risk to people, and this is something that not all dog owners are aware of."
On the changes to the legislation the site says: "Section 3 of the Dangerous Dogs Act is relevant to all dog owners, but previously only applied to incidents that happened within public places, such as in the street or in the park. However, the amendments to the act that came into force on 13 May means that the 'in a public place' caveat has now been withdrawn, and the 'dangerously out of control' element is relevant for dogs regardless of where they are, even within your own home or enclosed garden."
There are many reasons why a dog may exhibit dangerous behaviour - not simply because it belongs to a certain breed, as defined in Section 1 of the Act. Indeed, many see that as demonising the dog itself. In some cases the owners may deliberately inculcate aggression either by encouraging it or even by administering drugs!
One animal behaviour expert who takes a more measured approach is David Martin. David said: "It is very important not only to consider the type of dog - as in Section 1 cases - but also to ensure that the causes of an attack are fully assessed."
A behavioural assessment of the dog should also be undertaken, including what measures may be stipulated by a court were they to give a contingent destruction order.
"This is never undertaken by the prosecution," David Martin said, "and can significantly assist both the defendant and the court."
He continued: "The other point that should be made is that dogs that have been involved in a serious attack should be tested for illegal drugs and stimulants and a welfare assessment of the dogs made, in terms of their welfare prior to the attack occurring. This is not routinely carried out by prosecutors, despite both of these being aggravating factors in the new sentencing guidelines."