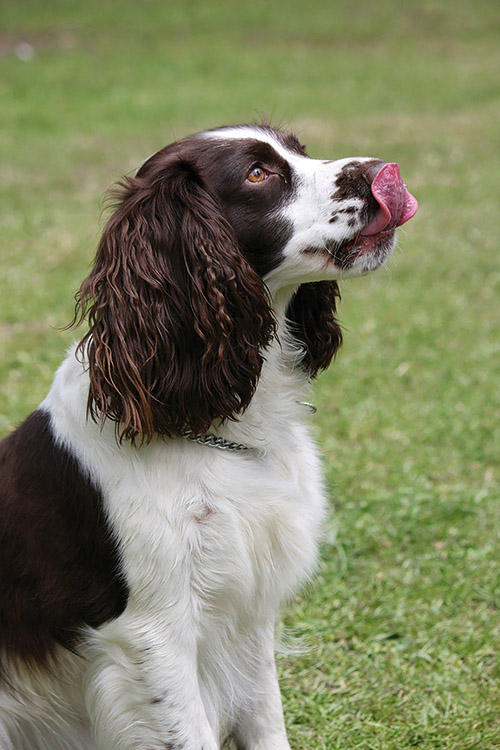 The Scottish Government's Environment, Climate Change and Land Reform Committee has voted to allow the reintroduction of so-called tail-docking for a number of breeds of hunting dogs. The proposals will allow the removal of up to the end third of the tails of spaniels and hunt point retrievers within five days of being born if they are destined to be working dogs.
The proposal will now go to a vote by the Scottish Parliament.
The docking of dogs' tails has been banned in Scotland since 2007. However, if changes to legislation are approved, puppies could have their tails shortened where a vet believes they are likely to be used as a working dog and are at risk of serious tail injury in later life.
The change would bring the legislation in Scotland back into line with England and Wales, which have a similar exemption. The practice is also permitted in Northern Ireland for the strict purposes of medical treatment or dogs that are intended to be used for work in law enforcement, pest control or lawful shooting of animals.
The proposals have been condemned by some animal welfare charities, including Dogs Trust, which described the move as 'an alarming step backwards for dog welfare'.
In a statement Dogs Trust said: "Where Scotland once led the way with a complete ban on tail docking, the reintroduction of the practice is a significant step backwards for dog welfare."
The statement continued: "This reintroduction – in theory to prevent tail injuries – could see a large number of dogs suffering unnecessary pain, and deprived of a vital form of canine expression."
The charity was also concerned that loopholes could be exploited.
"As currently drafted, the regulations do not specify any evidence that will be required to prove that puppies will go on to be working dogs. This could lead to whole litters of puppies having their tails docked unnecessarily, when they will actually go on to be family pets. Furthermore, the regulations do not adequately specify what will be considered to be an acceptable working activity."