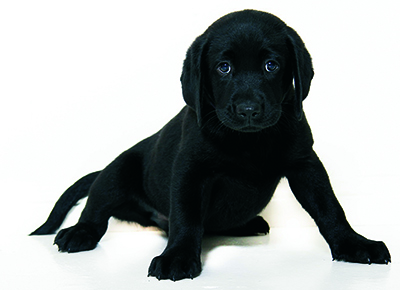 On 1 October Defra introduced the Animal Welfare (Licensing of Activities Involving Animals) England Regulations 2018. The regulations protect the welfare of animals being bred and sold commercially, particularly puppies, as well as ensuring better standards in the wider pet industry.
The new regulations will ensure that breeders must show puppies alongside their mother before a sale is made and ban licensed sellers from dealing in puppies and kittens under the age of eight weeks. Puppy sales must now also be completed in the presence of the new owner – preventing online sales where prospective buyers have not seen the animal first.
In addition, the new rules regulate adverts – including on the internet – by ensuring licensed sellers of all pets include the seller's licence number, country of origin and country of residence of the pet in any advert for sale. A new 'star rating' has been introduced for dog breeders, pet shops and others to help people rate them on their animal welfare standards.
Animal Welfare Minister David Rutley said: "These regulations will end mistreatment and malpractice of puppies and crack down on unscrupulous breeders, so pet owners will have no doubt their new dogs have had the right start in life.
"The licensing systems for businesses that work with animals have not been reformed for almost 50 years. The changes in place from today simplify these into one system for local authorities, help consumers to make better informed decisions and will further improve animal welfare.
"These changes form part of our efforts to ensure we have the highest animal welfare standards in the world. This includes making CCTV cameras mandatory in all slaughterhouses, as well as our plans to increase prison sentences from six months to five years for animal abusers."
A key part of these new licences will be the new 'star rating' (out of five) for dog breeders, pet shops and other licensed activities involving animals. It rates those businesses on welfare and other grounds and helps buyers use the best breeders – as well as helping local authorities to regulate those that are poorly rated more closely.
The new regulations follow a three-year Scrap the Puppy Trade campaign mounted by the RSPCA, which called on the government to crack down on the illegal, underground puppy trade by bringing in stricter licensing of breeders and sellers.
The RSPCA's deputy chief executive Chris Wainwright declared: "For years the RSPCA has been campaigning for tougher legislation around animal businesses and better licensing of those who breed and sell pets. We were particularly concerned about the multimillion-pound puppy industry in England and Wales and have seen first-hand the devastating impact the underground puppy trade has on both dogs and people.
"We believe that these new regulations, which focus on prioritising the welfare of the animals, will really help crackdown on these unscrupulous breeders and dealers, and crucially will ban the selling of dogs bred in England unless from the place they were bred. This will give the consumers the transparency they've been missing and, if properly enforced, we could see the end for puppy farms here in England."