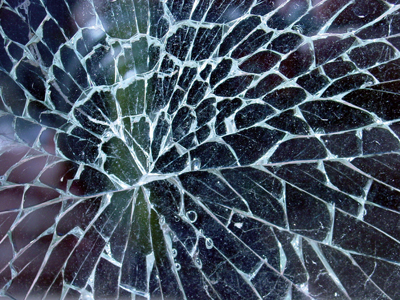 Latest figures from the Crime Survey for England and Wales (CSEW), published by the Office of National Statistics (ONS) in July, show that there were an estimated 7.3 million incidents of crime against households and resident adults (those aged 16 and over) in England and Wales for the year ending March.
This represents a 14% decrease compared with the previous year's survey and is the lowest estimate since the survey began in 1981.
The CSEW covers a broad range of victim-based crimes and includes crimes which do not come to the attention of the police. Decreases were evident for most major crime types compared with the previous year - violence saw a 20% fall, criminal damage fell by 17% and theft offences decreased by 10%.
In contrast, according to the ONS, police recorded crime shows no overall change from the previous year, with 3.7 million offences recorded in the year ending in March. Prior to that, police recorded crime figures have shown year-on-year reductions since 2002/03.
While both series have shown falls in crime since 2002/03, police recorded crime has fallen at a faster rate than the survey, particularly between 2006/07 and 2011/12. This has raised questions about the quality of crime recording by the police.
For the most recent year, the pattern has changed, with the recorded crime series showing a similar level of crime compared with the previous year while the survey continues to fall.
The renewed focus on the quality of crime recording by the police is likely to have prompted improved compliance with crime recording standards in some police forces, leading to a higher proportion of reported crimes being recorded. This is thought to have particularly impacted the police recorded figures for violence against the person (up 6%) and public order offences (up 2%).
The number of police recorded shoplifting offences showed a 7% increase compared with the previous year. Anecdotal evidence from police forces suggests that this rise is likely to be a result of a genuine increase in crime rather than any change in recording practice.
There was also a large increase in the volume of fraud recorded, 17% up on the previous year, though it is difficult to judge to what extent that reflected an improvement in recording practices, an increase in public reports or a rise in actual criminality.
Sexual offences recorded by the police saw a 20% rise from the previous year and continues the pattern seen in recent publications. That rise is thought to be related to the effect of the Operation Yewtree investigation, connected to the Jimmy Savile inquiry, whereby more victims are coming forward to report offences to the police. Improved compliance with the recording standards for sexual offences in some police forces may also be a factor.