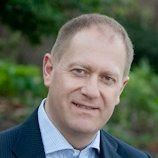 Experts from the Institute of Environmental Management and Assessment (IEMA) have expressed concern about the future implementation of European environmental standards following the UK's secession from the EU, particularly given the uncertainty thrown up by the election result.
IEMA's chief policy advisor, Martin Baxter (pictured), said: "The outcome of the general election raises significant challenges, from forming a government to developing and implementing a legislative programme: all against a backdrop of the UK's Article 50 notification to leave the EU."
"IEMA members expressed significant concern in the run up to the election on a wide range of sustainability issues including air quality, climate change and circular economy. It is vital that the short-term uncertainties are quickly resolved so that long-term challenges can be properly addressed."
Mr Baxter was referring to the results of a poll of 669 UK environment and sustainability experts conducted for IEMA ahead of the election. Those polled gave a clear call for accelerating action to exceed carbon emissions reductions well before the target dates set out in the Climate Change Act.
The poll's respondents also called for the next UK Government to prioritise resolving the environmental, health and well-being effects linked to air pollution. According to IEMA around 40,000 deaths each year are attributable to air pollution.
Martin Baxter said then: "It is essential that the next Government puts in place a long-term, ambitious policy framework for transitioning the UK to a sustainable economy. As we make plans to leave the EU, high environmental quality standards must be maintained, enhanced and consistently enforced and used to create the conditions to support UK business exports.
"The UK's sustainability experts have significant experience of delivering business and environmental performance improvement and we look forward to working with the next Government to maximise the opportunities from the transition to a sustainable economy."