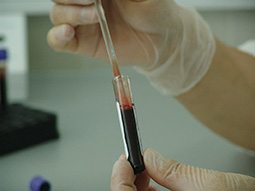 Randox Testing Services has published an update on its investigation into the manipulation of toxicology data at its laboratories in Manchester and Crumlin.
The statement says: "RTS itself uncovered what it believed was evidence of data manipulation in January 2017 when it acted as whistleblower in reporting its suspicions to the police. The subsequent police enquiry into practices at RTS laboratories and those run by other companies has led to the arrest of two people. A criminal investigation into their alleged activities is on-going."
The statement goes on to detail the scale of the problem.
"As a result of its own investigation, RTS is not currently satisfied that the results of in excess of 6,000 positive toxicology samples are sufficiently reliable. All relevant parties have been informed. Retesting is underway and the police forces continue to identify those samples they wish to be retested."
Head of toxicology at RTS, Dr Mark Piper, said: "We regret the concerns that these developments will inevitably cause. We are taking all possible responsible actions to allay them.
"RTS are closely engaged with all related police forces, and the process of retesting samples at an appropriately accredited external laboratory is underway. RTS will manage this stage and cover all associated testing costs.
"We have been unrelenting in our commitment to uncover the extent of this data manipulation. The police have our full support in whatever actions they take in resolving this matter and in dealing with the consequences of any criminal activity."
According to the company's statement, accreditation for liquid chromatography mass-spectrometry testing – a common method used in drug toxicology testing in forensic laboratories – has been suspended at both RTS Manchester and Crumlin until further notice. Accreditation for other methods of testing at RTS Crumlin is unaffected.