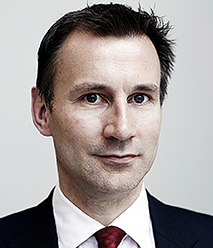 Confirmation that Health Secretary Jeremy Hunt is to launch an initiative to reduce prescribing and medication errors in the NHS was met with a mixed response from bodies representing the pharmacy sector.
The move was confirmed by Pharmacy Minister Steve Brine MP in his speech to the Royal Pharmaceutical Society's annual conference in September. Mr Brine said that studies currently indicate that up to 8% of prescriptions have a mistake in dosage level, course length or medication type.
He said: "Patient education and safe management of information will be at the heart of our efforts to tackle this serious issue. For example, we will need to improve how we use electronic prescribing, as well as how we transfer information about medicines between care settings, where there is significant scope for errors."
Responding to the announcement, the General Pharmaceutical Council said: "The GPhC welcomes this initiative to explore ways to improve medication safety still further. Pharmacists and pharmacy technicians play a vital role not only in ensuring the safe supply of medicines, but also in working with patients, carers and other healthcare professionals to guard against a range of medication-related risks, including those to do with prescribing.
"We look forward to learning more about NHS England's plans and how our work with the pharmacy professions and other regulators can complement this important initiative."
The chief executive of the Pharmaceutical Services Negotiating Committee (PSNC), Sue Sharpe, said: "It is unfortunately inevitable that some errors will occur in prescribing – medicines will be omitted, doses may be unintentionally altered and on rare occasions the wrong medicine may be prescribed.
Tackling these must not be a question of blame; we must instead focus on ensuring that safeguards are in place to minimise errors and to spot and correct any that do occur."
The PSNC represents community pharmacies on the high street and in health centres.
Ms Sharpe said of their role: "Community pharmacy teams keep records of their patients' medication and so can spot some errors and resolve the problems with patients' GP practices. Their expertise in medicines, combined with a knowledge of the patient, is an important part of the system that minimises risks of system errors, and local pharmacies will continue to work with NHS colleagues to help protect patients."
The Mirror was more forthright. Its headline read: "With nurses demoralised and staff leaving in droves why is Jeremy Hunt's priority reducing prescription errors?"