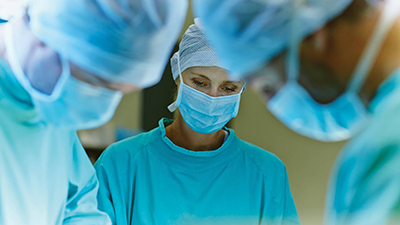 Doctors are increasingly expected to provide patient care in unsafe environments, where a persistent culture of blame stifles learning and discourages innovation. That is the conclusion drawn from a BMA survey: part of an ambitious project aiming to find solutions to the challenges faced by the NHS.
The project – Caring, Supportive, Collaborative – has seen almost 8,000 doctors provide accounts of their working lives across the NHS. It will go on to look at how working life can be improved.
BMA council chair Chaand Nagpaul said: "It is vital that the government and policymakers heed the views of all doctors who provide care at the coalface; they are in the best place to know the problems the NHS faces on a daily, hourly basis.
"They know the scale of impoverishment in the NHS is staggering and they are working in a culture which has improved little since the publication of the Francis and Berwick reports following the tragedies in Mid-Staffordshire five years ago."
Poor communication
The stark survey reveals the damaging effect of asking doctors to provide care without enough funding, staff, beds or equipment to meet the needs of patients. The results also suggest that poor lines of communication and organisational divisions between general practice and hospitals are undermining patient care. The accounts from doctors also reveal that a lack of IT support is holding back efforts to encourage collaboration and greater innovation in health services.
Dr Nagpaul continued: "Doctors experience the challenges of trying to provide safe patient care when there is poor staffing, gaps in rotas and lack of adequate facilities, and where a persistent culture of blame stifles learning and improvement. The BMA's Caring, Supportive, Collaborative project aims to understand and find solutions to these challenges."
The survey also reveals a significant number of doctors are fearful of making a medical error and that the level of fear has increased over the past five years. Nine out of 10 doctors say one of the main reasons for making errors is pressure and lack of capacity in the workplace.
Lack of inclusivity
As well as a culture of fear and blame, the survey also showed that black and Asian minority ethnic (BAME) doctors remain disadvantaged by the NHS. Only half of BAME doctors feel respected or culturally included in their place of work. They talked of experiencing unconscious racism in everything from job progression to training and patient interaction.
Said Dr Nagpaul: 'BAME doctors make up more than a third of the medical workforce and play a vital role – day in day out – delivering care to patients across the country. Yet despite their commitment they're more likely to face referral to the GMC, are more likely to have their cases investigated and are more likely to face harsh sanctions following an investigation. Only 7% of very senior managers are from BAME backgrounds.
"BAME staff in the NHS workforce as a whole are more likely to experience bullying, harassment or abuse from other staff. Differential achievement in exams and poorer career progression are other worrying factors; and with independent research showing that this is not related to any lack of ability. In the 21st century, that is not acceptable."