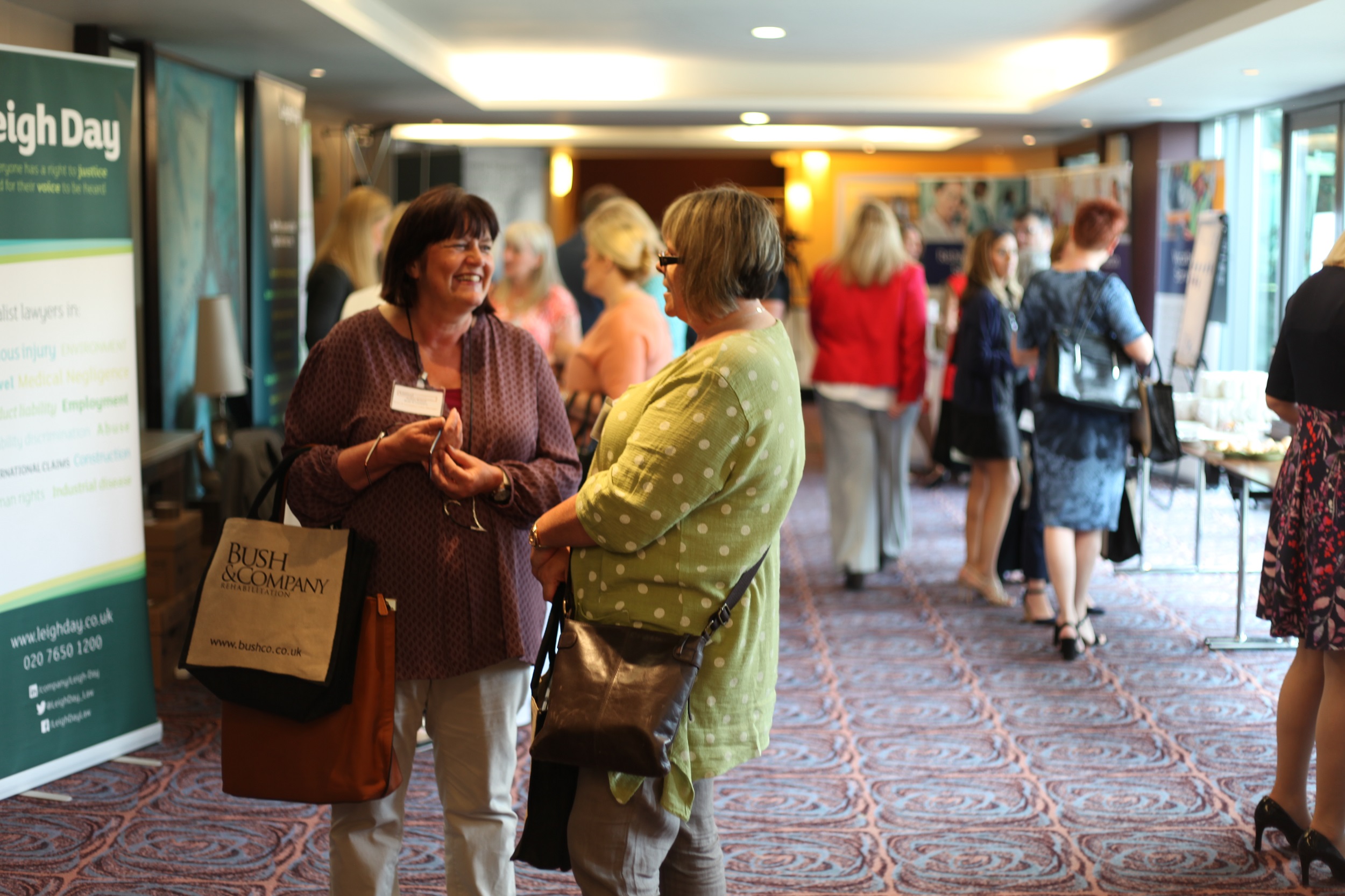 More than 200 health and legal professionals gathered in Nottingham to celebrate the extraordinary achievements of people who have overcome significant injury and to learn about cutting edge research and developments in the rehabilitation sector.
The 'Back in the Game' conference, hosted by the UK's largest provider of expert witness, assessment and case management services Bush & Company, was held at the Nottingham Belfry Hotel on 6 July, showcasing speakers from the world of sport, prosthetics and law.
Helen Jackson, Managing Director at Bush & Company, explained: "This was a unique opportunity to improve services through knowledge sharing and networking, with so many health and legal professionals all under one roof.
"Though each speaker considered a different element of rehabilitation, the day was built around a theme of understanding and empathy, reminding us that there is a person at the heart of the legal process during claims and settlements, whose relationships and self-esteem will be significantly impacted by a serious injury.
"We were all inspired, whether working for the claimant, defendant or under joint instruction to ensure that the process is as supportive as possible during such a distressing time for the individual and their family."
The delegates heard from a range of professionals who established some key learnings from the day including the environmental, social and psychological impact of rehabilitation.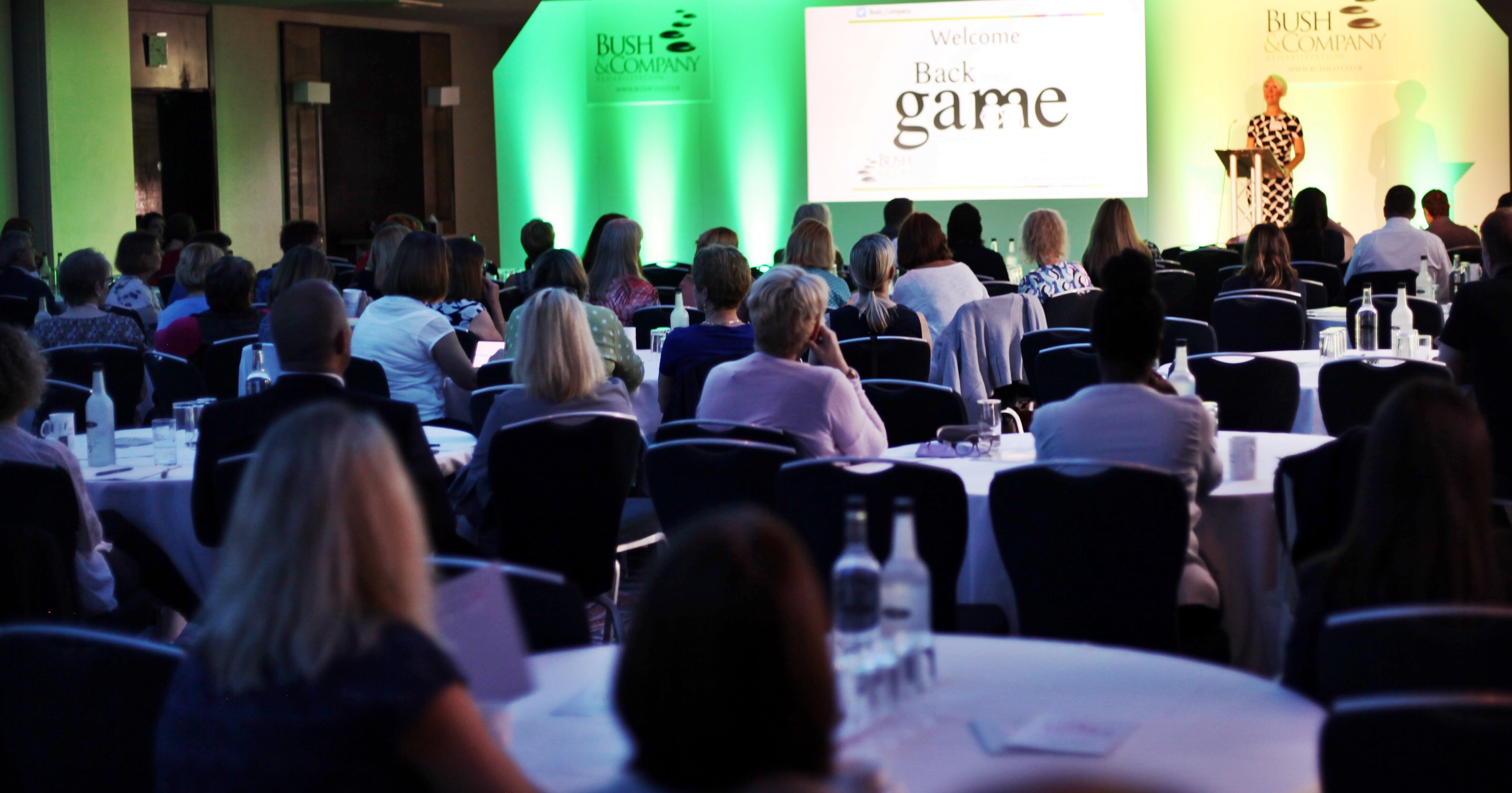 Consultant Psychologist, Jonathan Katz, spoke about regaining a sense of self through para-sport, whilst balancing this with the need to ensure a 'one size fits all' approach is not assumed. He said: "Though para-sport can provide a focus and purpose, not all people with a disability are looking to become elite athletes and can feel inadequate if these opportunities are pushed, especially if prematurely, as part of their rehabilitation. Some people just want to be able to undertake activities of normal life, such as taking their children to school – that is what helps them to rebuild their self-esteem."
Offering a parent's perspective, Claire Wood spoke about embarking on a legal process, following her son's diagnosis of Athetoid Cerebral Palsy after a traumatic birth. Claire said: "The outcome is life-changing but the process can be traumatic for families. We are grateful we had a good team around us and I cannot stress enough that attitude of the solicitors, experts and case managers towards the family supporting the child is very important, as well as acknowledging the impact of 'deficit model' language used in report writing, on the family and the whole network around the child."
The delegates also heard from Physio Function's Neurological Physiotherapist Taher Dhuliawala, about advancements in exoskeletons used for rehabilitation, as well as Scott Richardson, Business Development Manager at Pace Rehabilitation. Scott, a leg amputee himself, demonstrated some of the latest developments in prosthetic technology, including microprocessor controlled components and osseointegration, and the impact they have on amputees and their day to day living.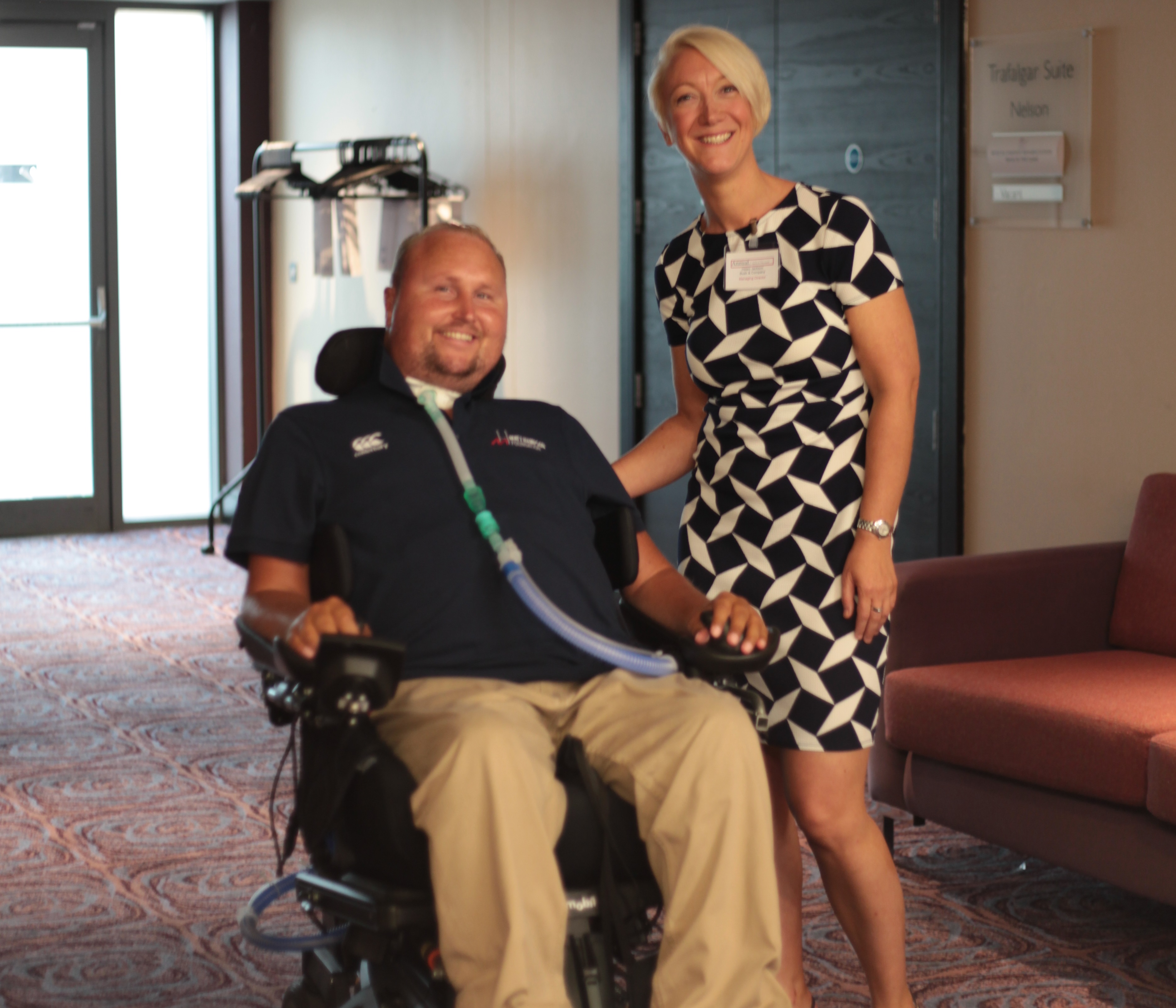 Scott, said: "It may sound a strange thing to say, but it's actually a good time to be an amputee. Prosthetic technology is continually advancing, offering the potential for increased function." He continued, "It would be fair to say that when the bar gets raised technologically it does so financially too, so I appreciate the pressure on case managers to secure appropriate prosthetic provision that will give their client a better quality of life."
Taher Dhuliawala, added: "Exoskeletons are currently very expensive devices but can help avoid many of the complications of wheelchair life and can help with relief for neuropathic pain. However, with advancements in manufacturing process such as 3D printing and actuator (motor) technology, we will hopefully see a time when this type of equipment starts to replace other wheelchairs as a primary means of mobility for people with physical impairments."
Dr Mike England, Director of the Injured Players Foundation and Medical Director of Community Rugby for the Rugby Football Union gave a review of the key elements from the recently published 5th Concussion in Sport International Consensus Statement. He also spoke about current research into concussion, the RFU RugbySafe player welfare scheme and the challenges of educating the public about this complex condition in a landscape of limited evidence. He said: "While there is agreement on the principle messages, the science of concussion is still pretty incomplete. However, there is emerging evidence to support a move away from complete rest, and early intervention for key persistent symptoms to prevent post-concussion syndrome, plus there is strong evidence to support a multi-disciplinary team approach to rehabilitation in this complex bio-psychosocial condition."
A highlight of the day was hearing from Matt 'Hambo' Hampson, a former English rugby union prop who became a C4/5 tetraplegic after a scrummaging practice accident in 2005. He shared his inspirational, rehabilitation journey and talked about the Matt Hampson Foundation. Matt said: "I stopped thinking 'why me' and instead, 'why not me'. The Foundation encourages people who have been seriously injured through sport to focus on what they can do and not what they can't."
The day concluded with a medico-legal debate on the impact of technological advances on a claim. The discussion between solicitor Katherine Lennon from Brethertons, David Johnson partner at Weightmans law firm and Tracey Pike, claims manager at Zurich Insurance Company demonstrated how these developments in technology might influence their approach to the claim.
Bush & Company provides specialist medico-legal and rehabilitation expertise to insurance companies and solicitors, working with people who have sustained serious or catastrophic injuries, Bush & Company acts on referral from the injured person or by instruction from a Claimant or Defendant representative.
For more information about Bush & Company, visit www.bushco.co.uk