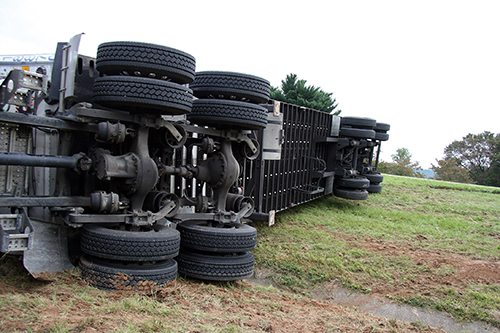 A campaign to ban the use of tyres more than 10 years old on public service and commercial vehicles has moved a step nearer to success, with the announcement by the Transport Secretary that there will be a consultation on the issue.
The campaign – named Tyred – has attracted considerable attention in the North of England since its launch by Frances Molloy, whose son Michael was one of three people killed in 2012 when the minibus they were travelling in on the way home from a music festival veered off the road and crashed.
The cause of the crash was established as being the failure of a tyre that was nearly 20 years old – older than Michael himself and even older than the coach!
One of those who gave expert evidence to the Surrey Coroner was David Price of Forensic Accident Investigation Services. David testified that the tyre failed principally as a result of its age.
In March David found himself giving evidence before a judge – in this case Judge Rinder, at the ITV Studios in Salford. An episode of Judge Rinder's Crime Stories describing the accident and subsequent campaign will be aired in September.
The timing was poignant for David, as it came just a week after he gave evidence to the Avon Coroner concerning yet another accident caused by tyre wear. In that case a lorry had gone out of control as a result of an old front tyre bursting, again principally as a result of its age.
The lorry had crossed over the central barrier of the M5 motorway north of Bristol and collided with oncoming cars, in which five people died.
David had been asked by Avon and Somerset Police to investigate the failure of the tyre following the crash in 2017. He found that both the front offside and the front nearside tyres were 18¼ years old.
Said David: "The tread of the front offside tyre had been delaminating (separating) and ultimately the tread had started to peel off, exposing the underlying casing ply which then burst open. As always with lorries, buses and coaches, the vehicle veered sharply across to the side of the deflated tyre despite the efforts of the driver to resist the steering pull.
"Once again, I found that the tyre failure was mostly attributable to ageing of the tyre. I also found that the front nearside tyre's tread had partly torn away, but it had only done so during the accident. However, I considered the ease with which it tore away to be surprising. A further examination commissioned by DfT found that there had been significant deterioration of the rubber in the tread of both tyres (worse in the failed front offside one)."
David expressed himself pleased that the government is taking action on the issue, but thinks the proposals don't go far enough.
"In my view, legislation should apply not only to larger vehicles but to cars and vans, too. Additionally, it should apply to caravans, trailers and motor-homes, as they often have infrequent use and therefore can have treads with a pattern depth well in excess of the legal minimum, despite the tyres being very old."
For further information visit www.forensic-ai.co.uk