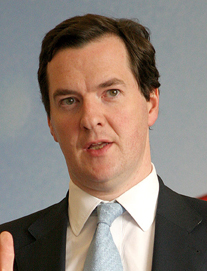 Chancellor George Osborne's Autumn Statement did not, as many expected, include a rise in the threshold for Inheritance Tax (IHT) from £325,000
to £1m.
Although many will be disappointed, the charitable sector can breathe a sigh of relief, according to specialist wills and tax law firm Moore Blatch.
Experts at the firm had warned that if the Government raised the IHT nil-rate band to £1m, many people would be put off from leaving money to charity in their will.
If an estate is worth over £325,000 when the person dies, Inheritance Tax may be due. However, any gifts made to a qualifying charity either during an individual's lifetime or in their will are exempt from the tax.
Additionally, if 10% or more of an estate is left to a qualifying charity, any IHT due from the estate may be paid at a reduced rate of 36% instead of 40%. This means that a gift to a charity often costs nothing to the beneficiaries.

Moore Blatch had warned that the charities most likely to be affected are those that receive significant annual legacies. They include two major cancer charities, Cancer Research UK and Macmillan Cancer Support, as well as leading animal charities the RSPCA, the People's Dispensary for Sick Animals (PDSA) and the Royal Society for the Protection of Birds (RSPB).
The two major supporters of blind people - the Royal National Institute of Blind People (RNIB) and Guide Dogs - are also among the major beneficiaries from legacies, as are the National Trust and the Salvation Army. A whole range of local charities that rely on legacies would also potentially by affected.
Commenting prior to the Autumn Statement, Carla Brown, partner and head of wills, tax and trusts at Moore Blatch, said: 'It is not just the major UK charities such as Cancer Research UK or the RNIB that rely heavily on legacy donations. Smaller, local charities also benefit greatly from money left to them in the will of kind benefactors.
'Although an IHT nil-rate band increase to £1m seems unlikely in view of the continued deficit in the country's finances, any increase would almost certainly have an impact on people's propensity to leave money to charity. We would urge anyone who wants to give money to a charity to make the appropriate provision in their will.'
Image: M. Holland - Attribution-Share Alike 3.0 Unported