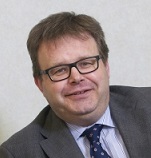 Two seminars on issues related to construction law are being held in association with the RICS Quantity Surveying and Construction Group in Leeds in November. Both will be led by construction law expert Philip Morrison of Shulmans LLP (pictured).
The first, taking place on 7 November, will be an update on construction law and will provide an update on recent changes in legislation that affect the industry.
Trends will be examined to ascertain if the courts are following a pattern or particular line of thought. The seminar will also look at the areas where it is likely that there will be changes to the law by government and/or the courts.
According to the RICS, the area of construction and the relevant law can to be subject to constant change and review, so attending the event is an ideal opportunity for contractor and private practice professionals and experts to keep up to date with this ever changing subject.
One area where change is on the way is in the implementation of building information management, or BIM, and the Legal and Contractual Implications of BIM will be the subject of Phil Morrison second seminar, which will take place on 21 November.
In the announcement of the seminar the RICS states: "You may be aware that BIM is being imposed on the industry by Government in order to drive down costs and increase efficiency. So what does it mean in relation to the contracts and law that you have in place now?"
At the seminar Phil will explore the legal and contractual implications of BIM and how these are incorporated into the current legal framework of the construction industry. He will also look at the likely areas where BIM will create an impact, and the changes that will be necessary. The event provides an ideal opportunity for all property professionals, especially those with a design or specification responsibility.
Phil Morrison is a solicitor with Leeds-based Shulmans LLP, who has over 16 years of legal experience relating to the construction industry and providing contractual advice on construction matters. His extensive knowledge of construction-related matters includes disputes involving adjudication, arbitration, mediation and court procedure.
The RICS website contains a case study of the implementation of 4D BIM at New South Glasgow Hospitals. 4D BIM is a development from traditional 3D modelling that enables more precise control of the construction process. The latest manifestation of BIM modelling is styled '5D BIM' and includes cost controls.