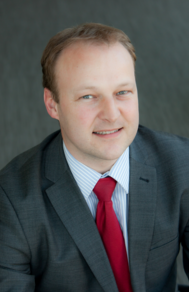 London, May 3, 2016 – International financial advisory firm Accuracy is pleased to announce the appointment of Stuart Appelbe as Partner in the Project Advisory and Disputes (PAD) team in the London office of the firm. Stuart joins from PwC where he worked as UK Head of Construction Disputes.
As a leading project advisor in the construction sector, Stuart specialises primarily on transport infrastructure, including road, rail, ports and airports, building, power as well as oil and gas downstream facilities. He advises industrial groups, law firms, owners, investors, debt providers, insurers and other third parties on transactions, disputes and any kind of decision making related to capital projects. At Accuracy, he will lead an international team on expert witness testifying appointments and advisory engagements on time, cost and management issues related to projects.
Frédéric Duponchel, Managing Partner of Accuracy, commented: "We warmly welcome Stuart to Accuracy. Over the years, we have built a leading position in the market providing clear and data-led reasoning. Stuart's extensive experience further reinforces the firm's ability to provide figures for decisions to clients active in the investment or development of large capital project."
Stuart added: "I am very pleased to be joining Accuracy. The firm has a superb reputation as an independent advisory firm that supports clients with genuinely objective conclusions. I look forward to helping Accuracy develop the PAD offering, broadening its worldwide project advisory capability and further increasing its global expert witness capacity".
Stuart's appointment follows the recent London office move to its larger premises located in the Bevis Marks building in the City. This move supports the rapid growth of the London team since the launch of the office in 2010.